Asian-Style Rice Bowl Topped with Miso Flavored Meat
Cooking time:15 minutes Calories:410kcal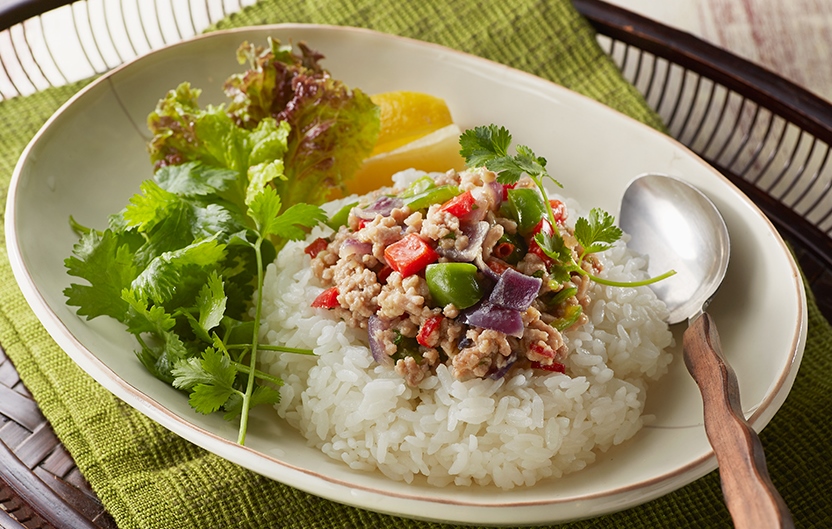 Helpful One-Point Tip:
Stir-fry the pork quickly, and then add the combined miso seasoning to bring out the nice aroma.
Ingredients (2 Servings):
---
200g Minced Pork
1/2 Purple Onion
2 Bell Peppers
1 Red Bell Pepper
1/2 tablespoon (7~8 ml) Vegetable Oil
2 teaspoons Chopped Garlic Clove
Some Thinly Sliced Chili Pepper
2 bowls (400~500g) Steamed Rice

[Combined Miso Seasoning]

2 tablespoons (about 35g)Additive-free Raw Awase Miso
1~2 teaspoons (3~6g) Sugar
1 tablespoon (15ml) Sake
Cooking Procedures:
---
1
Prepare the ingredients:
Dice the purple onion, bell pepper and red bell pepper into 7mm cubes. Make the combined miso seasoning by combining the ingredients listed above.
---
2
Stir-fry the pork:
Heat the vegetable oil in a pan. Add the garlic and chili pepper. Stir-fry them quickly. Then, add the minced pork. Continue stir-flying.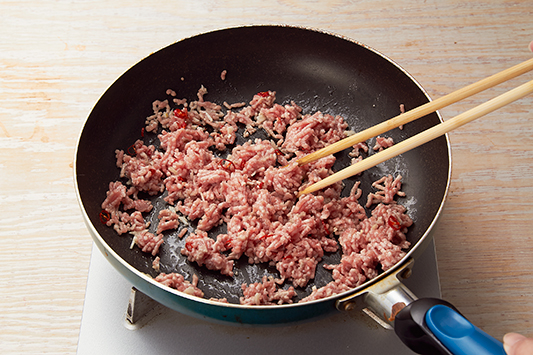 ---
3
Stir-fry the vegetables:
When the pork turns white, add the vegetables and stir-fry them quickly. Then, add the combined miso seasoning and distribute it evenly. Continue stir-frying for a while. You can also add coriander leaves, as you like, to the dish as a final touch.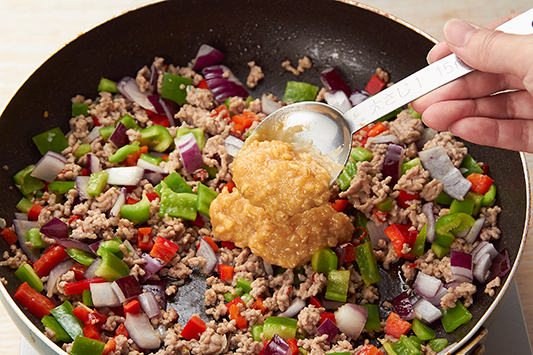 ---
4
Arrange the miso-flavored pork and vegetables on the rice:
Place the steamed rice onto a plate and top it with the miso-flavored pork and vegetables. (Optional: Garnish it with lemon slices, coriander leaves and red-leaf lettuce leaves.)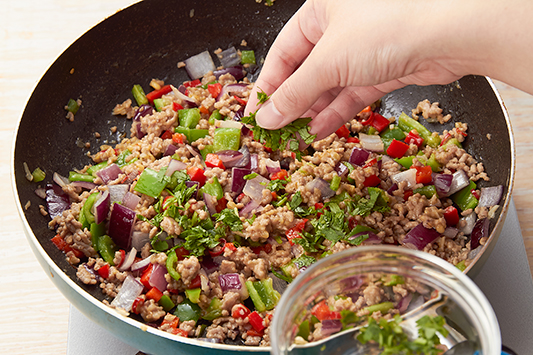 ---
The Key Item in this recipe:
Additive-Free Raw Awase (Combined) Miso (This miso is made from locally-grown ingredients only.)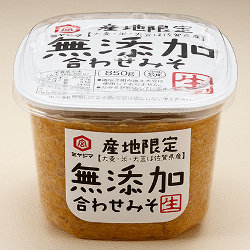 This miso is featured with its refreshing & moderately sweet taste and its nice fragrance, which really suits meat, fish and any other types of ingredients.